Flute
Teresa is a flute player based in Amsterdam whose work is spread along the performance of baroque and classical repertoire in historical instruments, contemporary music, improvisation and multi-disciplinary performance. She has collaborated with the Royal Concertgebouw Orchestra, Orquestra de Jazz de Espinho, the Remix Ensemble Casa da Música, De Nieuwe Philharmonie Utrecht, Ensemble 't Kabinet, the Jong Nederlands Blazers Ensemble and with the Residentie Orkest. Recently she has integrated multi-disciplinary projects such as "COMMUNE", as a performer and composer, produced in 2021 by the Frascati Theatre – a co-creation for a new opera directed by Maria Magdalena Kozlowska and presented in 2022 at the Santarcangelo Festival; and "O Gato Malhado e a Andorinha Sinhá", a production by "A Turma" directed by António Afonso Parra with music by João Grilo.
She plays actively with Katerina Orfanoudaki in duo Suzanne, ensemble Sketch351, "Outras Mentiras", Pietro Elia Barcellona's group, Kersten McCall & Friends, "Senda" and "Novelo Vago" (a flute, voice and toy instruments trio). She is also part of the collective Kleintjekunst where she develops performances for children between 2 and 4 years old.
Teresa has studied with Olavo Barros at the Porto Conservatory between 2008 and 2015 and at the Conservatory of Amsterdam with Marieke Schneemann and Marten Root during the bachelor degree (2015-2019) and later on with Kersten McCall and Jed Wentz during the master's degree (2019-2021).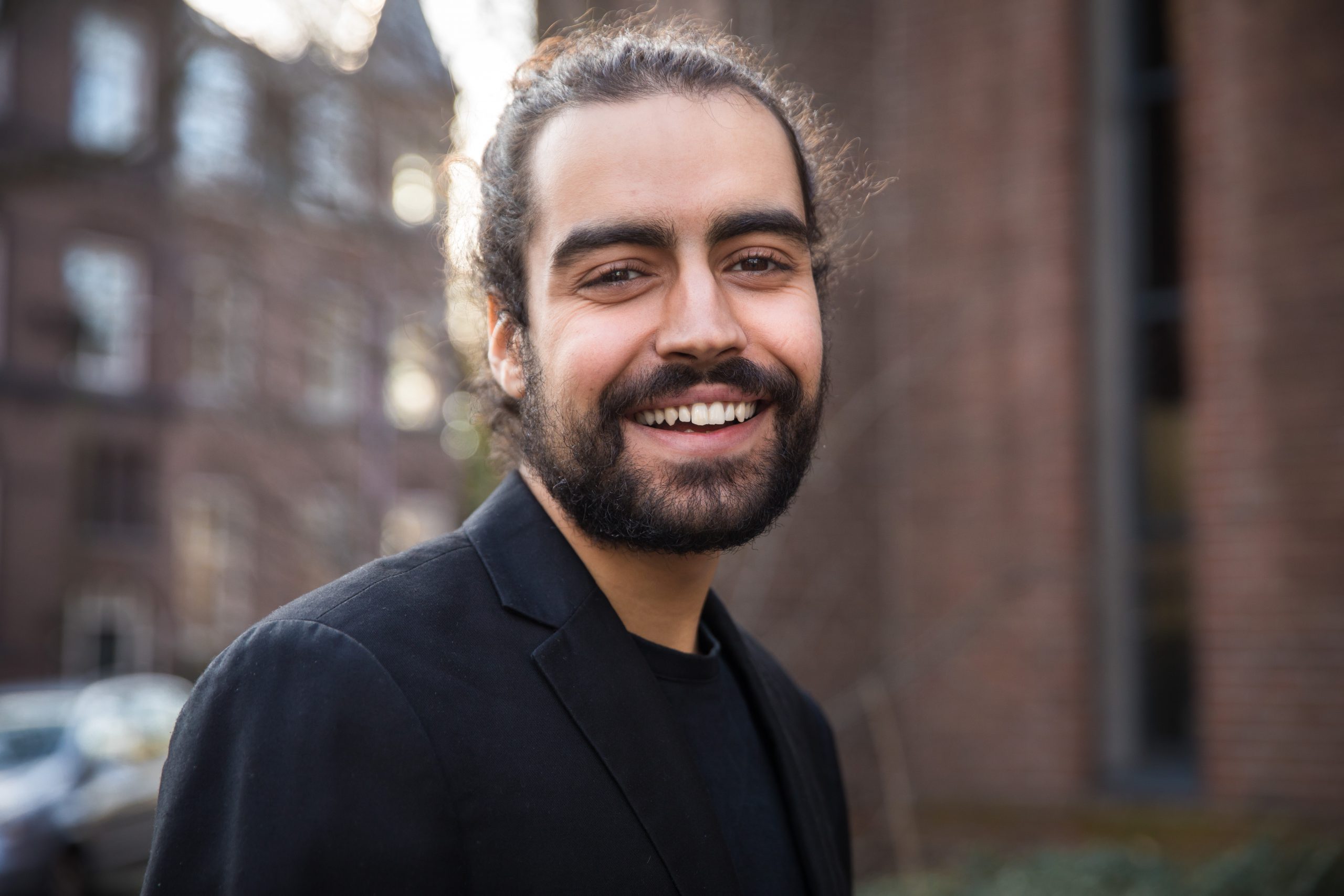 Trombone
Daniel was born in Lisbon in 1997. In 2012 he started his studies at Escola Profissional Metropolitana in the class of teacher Reinaldo Guerreiro. He finished his degree in 2015, when he was accepted in the Academia Nacional Superior de Orquestra in Lisbon with the same teacher. Here, he got his bachelor's degree in 2018, and later that year he started his master's studies at Koninklijk Conservatoire Den Haag, with teachers Sebastiaan Kemner and Tim Dowling. He completed the masters course in 2021.
Throughout his career, Daniel participated in different projects like Karlheinz Stockhausen's Aus Licht at Holland Festival in 2019, at Eurovision with Orquestra Metropolitana de Lisboa in 2018, and so on. He also collaborated with Orquestra Metropolitana de Lisboa and Orquestra Sinfónica Metropolitana and Orquestra Académica Metropolitana in numerous occasions, He took part in the Nationale Jeugdorkesten Nederland summer tour of 2021 and in Estágio Gulbenkian Orquestra in 2017.
Piano
Inês Lopes (1995) is a Portuguese pianist currently living in the Netherlands. She is an avid student of contemporary music particularly interested in repertoire for piano and electronics, interdisciplinarity, ensemble playing and unusual instruments such as toy piano and other toy instruments. 
During her first master's degree, Inês developed some work on the field of music for piano and electronics. On this subject she gave a concert / lecture on the 4th International Meeting of Contemporary Piano, a concert at Tipografia do Porto, made a recording session for CARA – Orquestra de Jazz de Matosinhos, had a recording of a piece for toy piano and electronics streamed at Gaudeamus Muziekweek 2020 and partook on a mixed-music residency in France.
Lately her artistic activity unfolds in different contexts ranging from ensemble playing to projects involving toy instruments. Inês collaborated with Casa da Música's Remix Ensemble, is a member of Sketch351 – collective devoted to contemporary music and creation – with whom she performed at the Delft Fringe Festival and in concerts in Amsterdam, The Hague and Porto – and made recordings with her toy instrument project at Muziekgebouw aan t'IJ for Echoes of Nothing.
She studied at Academia de Música de Paços de Brandão, at Porto Conservatory of Music and at Porto School of Music and Performing Arts (ESMAE) in the classes of Professors Isabel Brandão, Eduardo Resende and Madalena Soveral, respectively. In 2022, Inês finished a master's degree in the Hague at the Koninklijk Conservatorium with Ellen Corver and took a specialization in Ensemble Academy.
Cello
Diederik Smulders (1997) is an open-minded cellist with a great passion for playing both classical and modern repertoire in various ensembles. In recent times he has played with Asko|Schönberg, Residentie Orkest, Metropole Orkest and Kamerata Zuid, among others. Diederik successfully completed his Bachelor studies at the Fontys Conservatoire in Tilburg with Paul Uyterlinde and went on to complete his Master studies at the Royal Conservatoire in The Hague with Lucia Swarts. During his master studies, Diederik was part of the Ensemble Academy. This is a master specialisation in modern music in collaboration with Asko|Schönberg and the New European Ensemble. In the future, Diederik hopes to perform a lot of new music and to work with the composers of today and tomorrow.
Percussion
Ricardo Jose Costa Oliveira, born in 1995, recently graduated in the  Master's Degree in Performance at the Royal Conservatory of The Hague (Koninklijk Conservatorium Den Haag) in the Percussion variant, being a student of Hans Zonderop, Niels Meliefste, Pepe Garcia, Theun van Nieuwburg and Rob Verhagen. Previously, he studied at the Artave-Professional School of Arts in Santo Tirso (Porto,Portugal) with Francisco Soares until graduated in 2014. 
 As a soloist, Ricardo has participated in many masterclasses including with Nuno Aroso, Alexandre Experet, SO Percussion, Slagwerk Den Haag, Aly D'Nyane Rose, Marinus Kmost and others. 
 During these years he had the oportunity to work with several orchestras and ensembles: NJO (National Youth Orchestra of Netherlands), Eighteenth Century Orchestra, Noord Nederlands Orkest, Radio Phillarmonish Orkest and Slagwerk Den Haag. Ricardo is currently working with the dance company Club Guy & Rony and Slagwerk Den Haag on the production "Freedom".